The Twilights fueron uno de los más grandes grupos australianos en la década de los sesenta. Empezaron con versiones hasta que su guitarrista Terry Britten escribió material propio. Prácticamente tuvieron siempre a los mismos músicos como los vocalistas Clem "Paddy" McCartney y Glenn Shorrock, Peter Brideoake a la guitarra rítmica, John Bywaters al bajo y Frank Barnard a la batería substituido en 1965 por Laurie Pryor. Se formaron en la ciudad de Elizabeth, al sur de Australia a 20 kilómetros de Adelaide, a principios de los sesenta, como trio vocal llamado The Checkmates y en 1964 cambiaron de nombre por el de Twilights.
Influenciados por los Beatles, se fusionaron con otra banda The Hurricanes y formaron el grupo para lanzar su primer single "I'll Be Where You Are" (EMI/Columbia 1965). Se trasladaron a Melbourne y se extendió su fama. Grabaron una versión del "Baby Let Me Take You Home" de los Animals y su mayor éxito fue un cover de "Needle In A Haystack" en 1966 de las Velvelettes.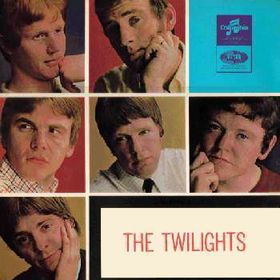 En 1966 Columbia editó su primer álbum de título homónimo y ganaron la prestigiosa batalla nacional de los sonidos de Hoadley, nada menos que a los Easybeats. Como premio, el grupo viajó a Inglaterra. Zarparon el 26 de septiembre de ese año. Meses más tarde volverían a Australia un tanto frustrados por la experiencia aunque tuvieron tiempo de visitar Carnaby Street, empaparse del Swinging London y tocar en el Cavern de Liverpool. Gracias a su contrato con EMI, pudieron grabar en los estudios Abbey Road su single 'What's Wrong With The Way I Live?', versión de Los Hollies, así como los temas propios '9,50' y 'Young Girl'. Contaron con la colaboración del productor-ingeniero Norman "Hurricane" Smith , que había trabajado con los Beatles hasta 1966, Pink Floyd y The Pretty Things con su clásico álbum SF Sorrow . Al parecer, Paul McCartney asomó la cabeza por la puerta, con el pulgar en alto y aplaudió lo que estaban haciendo. Los Twilights fueron invitados a estar presentes en la sesión de grabación de "Penny Lane".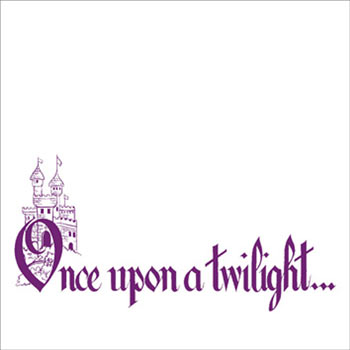 Tras su experiencia en Londres, Britten empezó a tocar el sitar. En diciembre de ese año 1966 también sacaron un nuevo single llamado con el tema "You got soul" de Margaret Nash. En 1967 se especializaron a versionar en directo enteros los álbumes "Sergeant Pepper's Lonely Hearts Club Band" de los Beatles y el de los Small Faces, "Ogden's Nut Gone Flake". Al año siguiente se les propuso llevar adelante una serie de televisión con actuaciones y comedia, similar a los Monkees, con el título de "Once Upon a Twilight" del que grabaron un episodio piloto. No encontraton patrocinador que aportara el capital y el proyecto no se llevó a cabo. Ese año vería la luz su fantástico álbum de pop psicodélico llamado precisamente "Once Upon a Twilight". En 1969, se propusieron volver a Inglaterra pero algunos de los miembros de la banda no estaban de acuerdo y la banda se separó. Glen se incorporó a la banda Axiom, siguió su carrera como solista y estuvo en la Little River Band. Terry volvió a Inglaterra donde se convirtió en músico de sesión y escribió canciones para Cliff Richard como el "Devil Woman" o "What's Love Got To Do With It" de Tina Turner. Laurie Pryor tocó la batería con los Chain y murió en mayo de 2010.