Donald "Duck" Dunn nació en Memphis el 24 de noviembre de 1941 y murió en Tokio el 13 de mayo de 2012 mientras dormía durante una gira por Japón. El apodo le viene de su padre por su afición al personaje de Disney, Donald Duck. Empezó trabajando en la fábrica de caramelos su padre y a los 16 años comenzó a estudiar el bajo. Ya sabía tocar el ukelele y la guitarra se le resistía. En el instituto formaría con sus amigos y guitarristas Steve Crooper y Charlie Freeman más el baterista Terry Johnson, los Royal Spades, una banda de músicos blancos de Memphis que sonaban como si fuesen negros. Después se unieron el teclista Jerry "Smoochy" Smith, el cantante Ronnie Angel, y una sección de metal con el saxo barítono Don Nix, el tenor Charles "Packy" Axton y el trompetista Wayne Jackson, futuro cofundador de los Memphis Horns. Luego se rebautizarían como The Mar-Keys y tuvieron un éxito en 1961 con el tema "Last Night" con Satellite Records antes de convertirse en la Stax.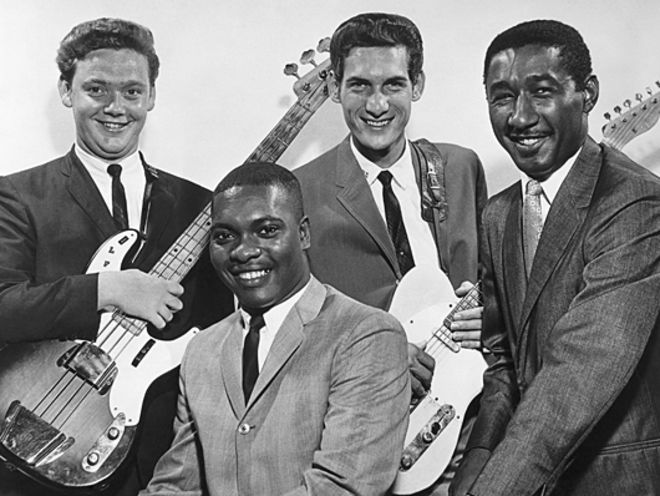 En 1962 dejó a los Mar-Keys para unirse a la banda de Big Branch. Dunn entró a formar parte de los Booker T's MGs en 1964 substituyendo al bajista Lewie Steinberg que fue quien grabó "Green Onions".

Desde entonces, como músico de sesión de Stax Records, acompañó a infinidad de cantantes y grupos, y se le puede oír en el "Respect" o el "I've Been Loving You Too Long" de Otis Redding, o el

"Hold On I'm Coming" o el "Soul Man" de Sam & Dave, por citar unos pocos ejemplos. También grabó discos originales con Booker T & The MGs.
En 1980 formaría también con Steve Crooper los conocidos Blues Brothers Band, banda de acompañamiento en la película de John Belushi y Dan Aykroyd y con quienes hizo unas cuantas giras. En 1992 Donald Duck Dunn es nombrado, como el resto de componentes de Booker T & The MGs, miembro del Rock'n'Roll Hall Of Fame y en 2007 recibieron un Grammy en reconocimiento a su trabajo.
Guardaba su primer instrumento de 1958, un Fender Precision bass y en 1998 colaboró con Fender para crear el modelo Signature, un Precision Bass rojo, con golpeador dorado, basado en los modelos de finales de la década de los cincuenta. Ese instrumento sirvió de inspiración para que Lakland, comercializara su modelo Donald "Duck" Dunn con un mástil más fino.