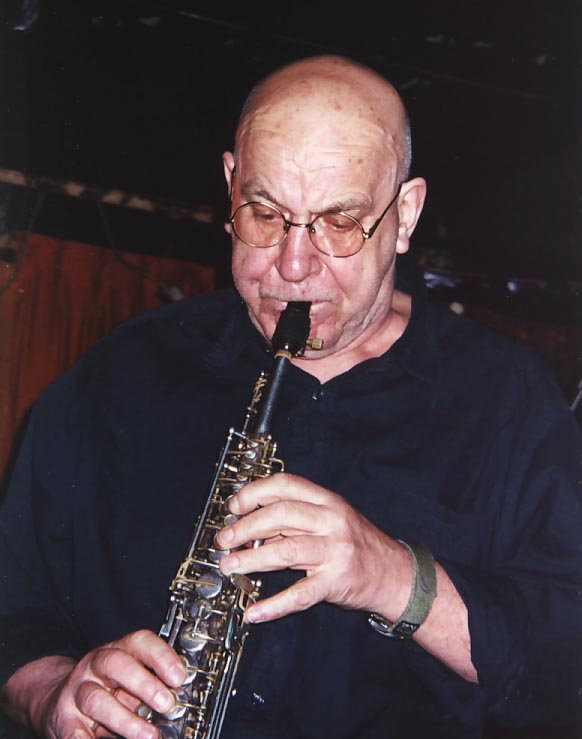 George W. Lowen Coxhill nació el 19 de septiembre de 1932 en Portsmouth, Hampshire (UK) y murió el 10 de julio de 2012 en Londres. Fue un saxofonista británico de jazz y rock progresivo que a finales de los sesenta y setenta participó en algunas de las formaciones más creativas de la escena de Canterbury como los Delivery, también conocidos como Carole Grimes and Delivery, o los Whole World de Kevin Ayers. Lowen "Lol" Coxhill está considerado también como uno de los grandes precursores de la improvisación libre con el saxo soprano, conjuntamente con Eric Dolphy y Evan Parker. Ya en 1968 había tocado con grandes jazzmen británicos como Joe Harriott, y trabajó con Lowell Fulson, Screamin' Jay Hawkins, Mose Allison, Martha & the Vandellas y Rufus Thomas en sus conciertos en Inglaterra.
Los Delivery tenían una formación de lujo con los hermanos Phil y Steve Miller en la guitarra y teclados respectivamente, Roy Babbington al bajo, Pip Pyle a la bateria, Lol Coxhill al saxo y cantando Carol Grimes. Steve Miller estuvo en Caravan, Phil en Matching Mole, Hatfield & The North, National Health; Roy Babbington en Soft Machine, y Pip Pyle en Gong, Hatfield & The North, y National Health. También colaboraron con ellos Roddy Skeaping al violin y Richard Sinclair al bajo.
La banda se fundó en 1966 con el nombre de Bruno's Blues Band. El guitarrista Phil Miller y el baterista Pyp Pyle se habían criado en Sawbridgeworth, Essex. Con su hermano Steve y Jack Monk como bajista formarían Delivery. En 1968 se unió a ellos Lol Coxhill al saxo y Roy Babbington reemplazaría a Jack. Con la cantante de blues Carol Grimes, que también estuvo en Uncle Dog, acabarían de formar la banda que solo grabó un disco en 1970 con el título de "Fools Meeting" con la discográfica B&C y un single con los temas "Harry Lucky" / "Home Made Ruin". El disco contiene ocho grandes temas conde mezclan psicodelia, folk, jazz, progresivo y blues con unos resultados espectaculares. Laurie Allan, que también acabaría en Gong, substituiría a Pyp. Un año después cada uno de los músicos siguió en otras formaciones estelares del rock progresivo británico de los setenta.
Los Whole World acompañaron a Kevin Ayers en su segundo álbum titulado "Shooting at the moon" (1970). En esa formación colaboró Bridget St. John cantando, Mike Oldfield al bajo y ocasionalmente a la guitarra solista y el compositor vanguardista, David Bedford, a los teclados. La banda se separó tras una breve gira, y Ayers invitó a varios de sus músicos a tocar en su próximo álbum, "Whatevershebringswesing" (1971) entre los que no estaba Lol.
Carol Grimes and Delivery
Lol continuó su carrera musical, con el soprano y el tenor, entre el rock progresivo y el free jazz. John Peel escuchó a Coxhill en la calle, un día que pasaba por el Southbank londinense. Le contrató para su sello Dandelion y le editó su primer álbum, "Ear of Beholder".En 1981, Y Records editó el álbum de The Promenaders grupo que improvisaba y pasaba el sombrero por el paseo marítimo de Brighton con Coxhill.
Grabó otros discos en solitario y colaboró con Steve Miller o con el guitarrista GF Fitzgerald, así como con Mike Oldfield , Morgan Fisher (Mott the Hoople ), Chris McGregor 's Brotherhood of Breath, The Dedication Orchestra , Django Bates , The Damned , Hugh Metcalfe , Derek Bailey, Welfare State, entre otros. También se dedicó a recitar textos.