Luxopolis es una experimentada banda de Barcelona especialista en componer canciones con toques de mod jazz dentro del sensual universo de la música lounge cocktail. Tras presentar sus temas en numerosas salas de Barcelona, han decidido grabarlos para regocijo de un nutrido grupo de fans que hasta el momento habían podido disfrutar de sus elegantes composiciones en aclamados conciertos.
Su música es un verdadero placer para los sentidos que te transportará a los clubs de jazz bailable de finales de los cincuenta y sesenta con una música altamente creativa y original. Anteriormente grabaron una maqueta autoeditada con el título de "Atomic Cocktail" donde mezclaban exótica, lounge, pop y mod jazz para conseguir excelentes canciones como 'The 100's Club', 'Bouble trouble' o 'Dangerous Chase'.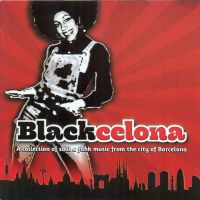 También han participado en el recopilatorio
Blackcelona!
que Discmedi ha puesto a la venta en septiembre de 2012 con temas de grupos de soul, funk, latin jazz o boogaloo de Barcelona como por ejemplo The Excitements, The Slingshots, Los Fulanos, Astrio, Cardova, Tirantlofunk, The Black Beltones, la banda Achilifunk con la Original Jazz Orquesta del Taller de Músics, Vermouth Time, Betty Belle, First Take, Hipnotik Orquestra, JizzyFree, Sweet vertigo, y Electric Gozarela.
Los músicos de Luxopolis pueden presumir de una consistente carrera como expertos instrumentistas que han colaborado con algunas agencias de publicidad para crear la música de conocidos spots así como la promoción musical de videoartistas como Javier di Granti o Jerry Lopez. Como banda, componen sus propias canciones inspirados en el sonido de grandes maestros como Xavier Cugat, Enric Madriguera, Syd Dale, Keith Mansfield, Piero Piccioni, Cal Tjader, Mongo Santamaría y otros tantos que desde los años cincuenta hasta mediados de los setenta mezclaron sus raíces latinas y el jazz con mucho swing. El propósito es crear espacios sonoros muy sugerentes tanto para tomar una copa como para bailar e incluso para posibles bandas sonoras perfectas para películas de cine pop de mediados de los sesenta.
La grabación de este nuevo álbum ya ha empezado y estará lista para ser distribuida en formato digital antes de que termine este 2012. Para ello la banda cuenta con la producción del experto músico compositor Carlos Torregrosa en cuyos estudios de Esparraguera (Barcelona) ya ha sido grabado uno de los trece temas que se incluirán en este esperado álbum. Se trata de la canción "Chit chat", toda una delicia musical inspirada en esas charlas con amigos y amigas con ese punto especial que da un par de cócteles de más.
La formación de Luxopolis ha cambiado con respecto a anteriores trabajos, y en estos momentos la banda cuenta con la talentosa y encantadora voz de Susana Torregrosa, acompañada a la guitarra por Ignacio Mellinas y al bajo Javier Mellinas,

más Pedro Mellinas al xilófono-percusión. Colaborarán en el proyecto músicos de sesión para la sección de metal y batería en función de las necesidades de los arreglos de cada canción.
Finalmente, el álbum reflejará un ambiente totalmente cóctel-lounge con enriquecedores toques de jazz, soul, pop, boogaloo, chachacha y otros estilos que han convertido esta banda en indispensable para nuestra escena musical más cool.
Tal y como nos comentaban sus propios protagonistas: "finalmente nos hemos decidido a grabar en un Cd todos los temas que llevamos tocando durante tantos años. Queremos que el disco sea toda una experiencia, lo suficientemente agradable como para que te den ganas de preparar un buen cóctel, tumbarte en una hamaca, olvidar tus problemas y bailar de vez en cuando moviendo las caderas."
Magic Pop les desea mucha suerte con el convencimiento de que será uno de los álbumes más brillantes y divertidos del año.
Puedes obtener más información en su
facebook

.